2019-20 Comments
'What a delight… blissfully quiet and the most perfect location to recharge'. L&R C, Grimsby
'Fantastic location and so well equipped and comfortable.' A&J, Glasgow
'Perfect house to take a young family on holiday' J&S.
'Great property, everything catered for and importantly, modern facilities and clean' K&E
'Our fourth visit. Loved the new bedroom furniture.' M&S G, Morpeth
'Another fabulous weekend in this lovely cottage. We can't wait to come back again.' S&D R, South Shields
'We have stayed in 15 self-catering houses over the years and this is far and away the best.' N&P O Castle Douglas
'A truly beautiful cottage in a wonderful place.' The H Family, Billinge
Harbourside House was initially let on short sabbaticals from July 2015 – June 2016.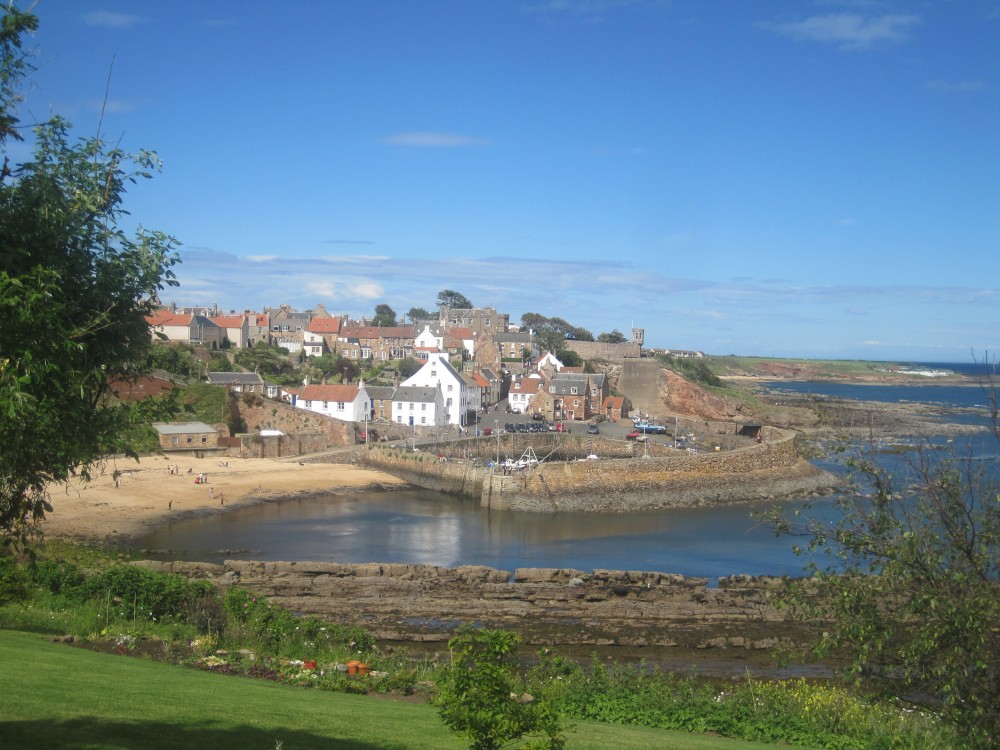 Here are the comments of the couples who stayed.
'Two months is not enough. We enjoyed every minute of our time at Shoregate. The cottage has everything we could need, it is cosy and welcoming. Thank you for sharing your little corner of happiness with us.' B&A W, Brisbane.
'Oh how the months flew by and now we are heading home, but with the fondest memories of your home by the harbour, with all needs met and wonderful conveniences therein. Thanks for all you did to make this possible for us'  D&P L, Boston
In Summer 2016, we started renting the property for holiday lets. Here are some of the comments from our visitors.
'We have arrived and are in heaven!' FR, Blanefield
'Great accommodation, fabulous views, never disappoints' BW, Edinburgh
'The location, cottage and facilities were unbeatable' SK family.
'The best equipped self-catering house. Couldn't recommend it highly enough' DH, Lancashire
'Very comfortable, well equipped and the location could not be better' RB , Somerset
'It's all aboot location. Braw wee Holiday hoose' DS, Pitlochry
'The beds were exceptionally comfortable, the house was clean and the kitchen had everything we needed'  CK, Aberdeen
'What a lovely cottage and what a wonderful place Crail is. The cottage is perfectly situated and the standard is superb' P&M O, Luxemburg
'We've loved watching the ebb and flow of harbour life' LF, Cirencester
'Absolutely superb' G&D M, Dunkeld
'The house is warm and welcoming and utterly comfortable! And of course, its location: superb! We were surprised by the number of options Fife offers.. Superb coastal path' CM, Luxemburg
'Sit back, relax and enjoy your stay. Everything you could want from a holiday is here. Comfort, luxury, warmth, tranquility. 30 seconds to beach, 2 to harbour. Child's paradise, parent's dream, grandparent's idea of heaven.' SM, UK
'We had a wonderful time in your lovely cottage – with great weather' C&D R, Bath
'Glorious weather, beautiful house and stunning views, it is a little piece of heaven!' EP, Kirriemuir
'Very relaxing from the moment we arrived' M&SG, Morpeth
'A lovely house in a lovely location' LL & TM, North Ayrshire
' We spend a lot of our holidays in cottages and I can honestly say that it's one of the best' C&SM
' Waking up each morning to that fabulous view sets you up for the day. The house of course was exactly as we remembered it, immaculate, cosy and so well equipped.' L&RF, Borders.